After its premiere last November, we were keen to bring Brushstrokes to a wider audience. Partnering with Gallery Different in London, that opportunity came last Saturday night. We performed the suite as part of the gallery's exhibition 'Colour' - our first London concert.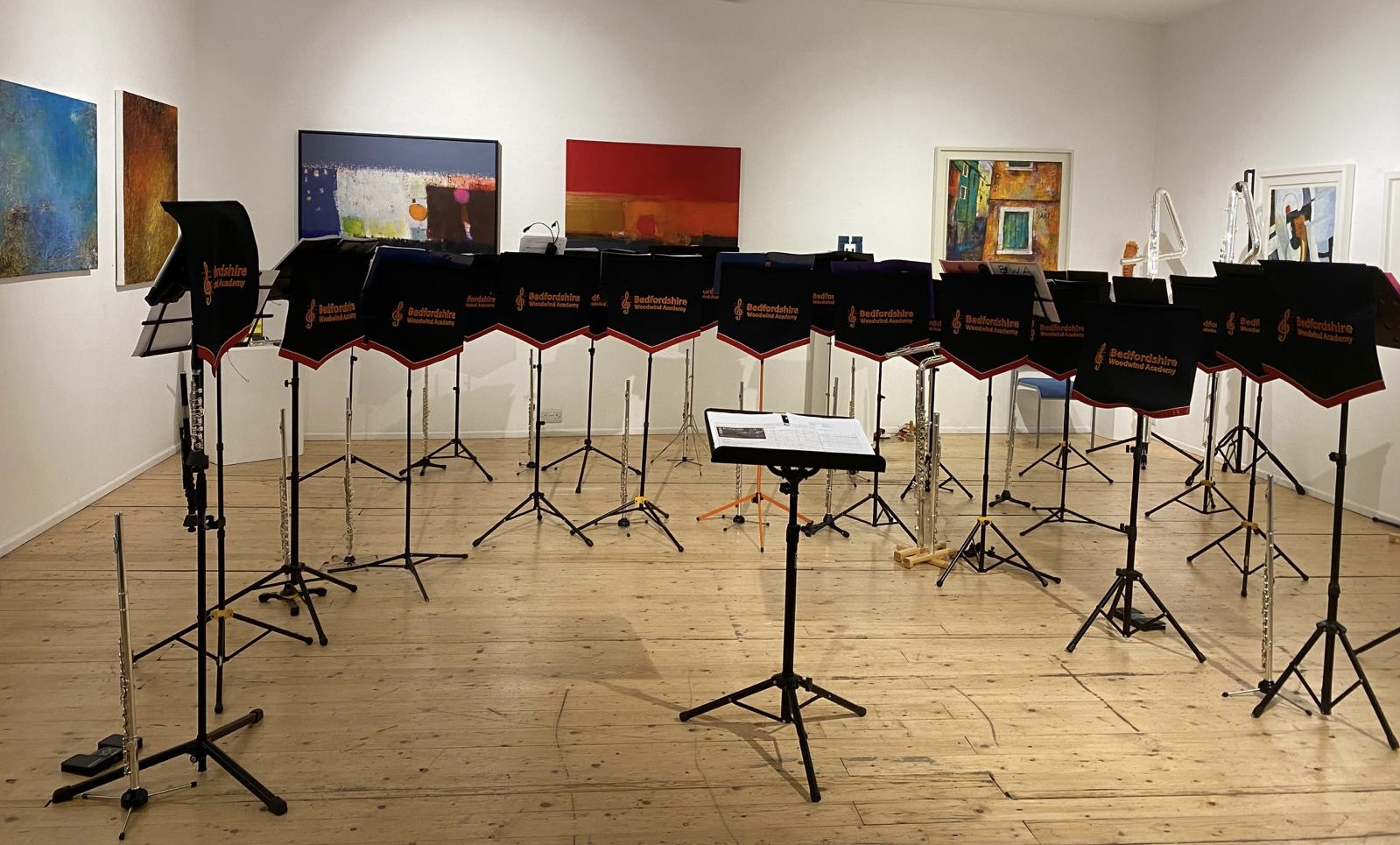 In addition to Brushstrokes, it was our chance to perform Ancient Impressions by Bla
ž
Pulchiar. Bla
ž
is a Slovenian composer and friend of Liz, our Musical Director. Pre-Covid we were planning to follow our 2019 tour of Amsterdam with a series of concerts in Slovenia, where we would perform Ancient Impressions. While we were working on it, it became clear that a 2021…then a 2022…tour wasn't going to be possible, so we were delighted to have this opportunity to bring it to an audience at last.

Along with the two suites, a few favourites were in the programme, including Oblivion by Astor Piazolla, which scooped us an award at The Bedfordshire Festival of Music, Speech and Drama, a few years ago.
Not long before the concert, a train strike was announced, throwing all plans into peril. Luckily BWAFE has Nicky, our wonderful Secretary who managed to get everyone there and back by coach and arrange for everyone to eat between the rehearsal and the concert. We'd be lost without her! (Quite literally in this case).
The team at Galley Different was fantastic – thank you for hosting us. Despite the transport chaos, we had an audience – thanks to everyone who worked out how to reach us. It was lovely to have Edgar there, along with his family, including his wife Emily who, once again, joined us to play.
This was the first time that we played in three smaller groups, allowing different players to shine and creating a different sound compared with the full ensemble. These were three new pieces for us: The Sun, Whose Rays by Gilbert and Sullivan, The Man I Love by Gershwin, and Fa
ç
ade Suite by W. Walton.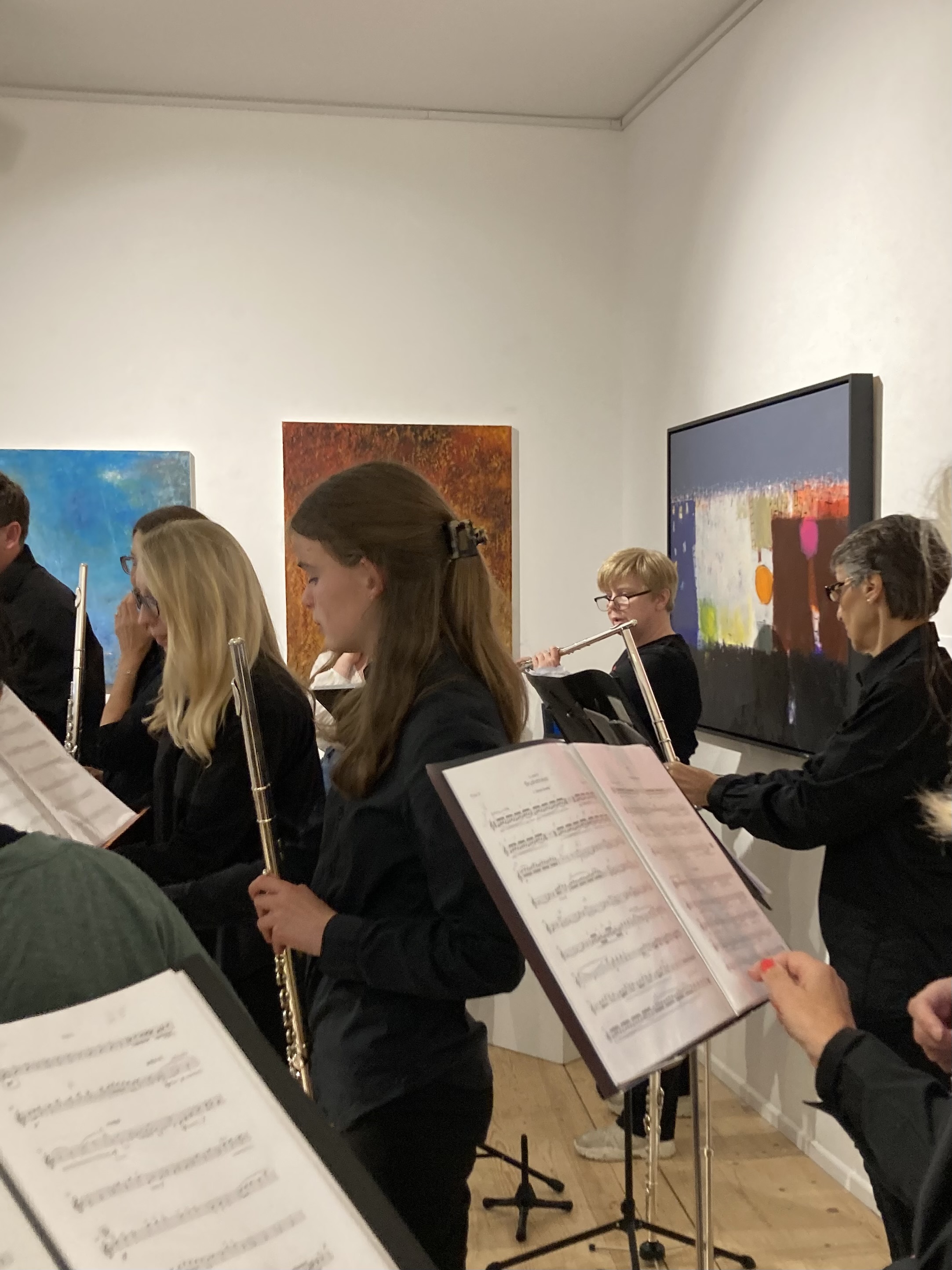 Playing at Gallery Different was a fantastic experience and it was brilliant to be able to play Brushstrokes for Edgar again. Special mention to the ensemble's newest member, Dani, who played the G flute solo part at very short notice, you were fabulous! And, as ever, thank you to Liz for her hard work, direction and support.
It turned out that travelling home by coach is a great concert wind-down and we even managed a sing song – we're confident that Nicky loved our rendition of 'Hey Mickey', changed to 'Hey Nicky' for the night…
And that's us done until September when rehearsals begin again after our summer break – can't wait.


Rebecca Demott